WP MoneyClick 1.3.0 Released
Visual Product Selector
For all affiliation providers (Amazon, eBay, Kelkoo, Twenga and TrovaPrezzi) when you edit a content item you will find the new product selector.
It greatly simplify the job to find affiliation products. You can use keyword for search, and narrow the results using categories. Also item sort can be specified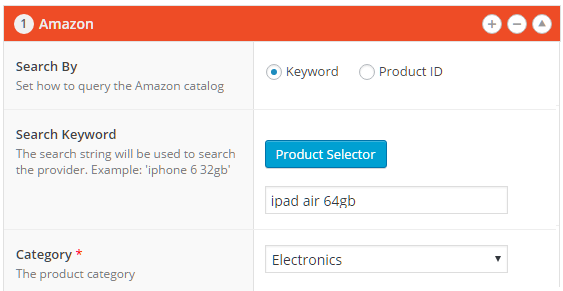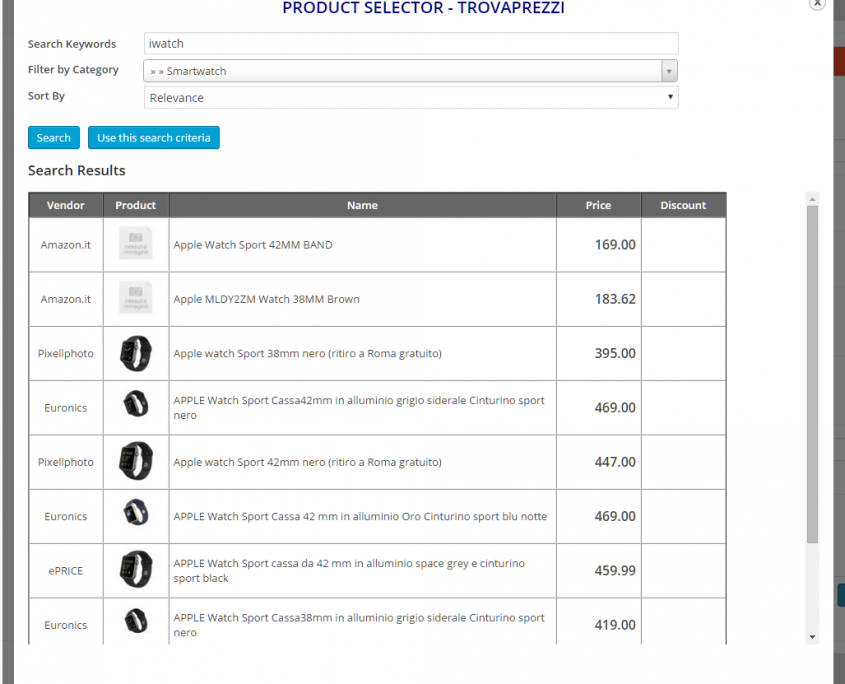 Content Editor Improved !
The content item editor has been improved with new features:
When selecting a data provider (for example Amazon), the template list will be automatically filtered to show only relevant templates
When selecting a template, if it supports data attributes, it will be possibile to select them from a popup list


Performance Optimization
The goal of WP MoneyClick is to have almost 0 (zero !) impact on your web site performances (when used with a WP cache plugin like W3 Total Cache). Now a new settings is available to enable / disable client language detection (that requires an extra HTTP request for each user request).
Especially in shared web site this will avoid any server overload. Unless you are using user language for content targeting or smartlink redirection, you can safely keep this option disabled (the default is, in fact, disabled).