WP MoneyClick 2.0 Released
WP MoneyClick becomes more affordable
From this release (2.0), WP MoneyClick will be released in the 2 editions: Standard and Professional.
The standard edition contains all the needed tools to start monetizing your web site with a low-cost solution. Whenever you want you can upgrade to the professional version just paying the difference.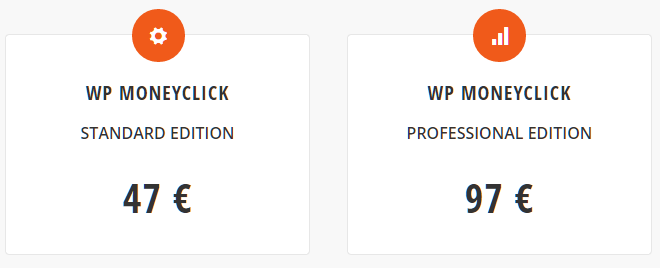 Check out the compare page to see the differences between the standard and professional versions.
New analytics & tracking system
WP MoneyClick is able to track automatically each click to your contents and smartlinks. Statistics are updated in realtime in the Click Stream view.
For each click a lot of user information are tracked:
IP address
Clicked smartlink / content (with related provider),
Visitor type (unique / non-unique)
User Language
Device type (desktop, smartphone, tablet)
Platform (Windows, Linux, Mac OS X, Android, iOS, …)
Browser (Chrome, IE, FireFox, Opera, Safari, …)
Client type (human or BOT/crawler)
HTTP referrer
…much more!

For each single content (or smartlink) it is possible to have a detailed trend chart:

Amazon now supports 'Add to Cart' target page
When creating an Amazon content now you can decide where the user will be redirected when clicking the offer:
Product page: this is the default. The affiliation cookie duration is 24 hrs.
Add to cart page: this is a new option. The affiliation cookie duration is 30 days: multiply the possibilities to get commissions!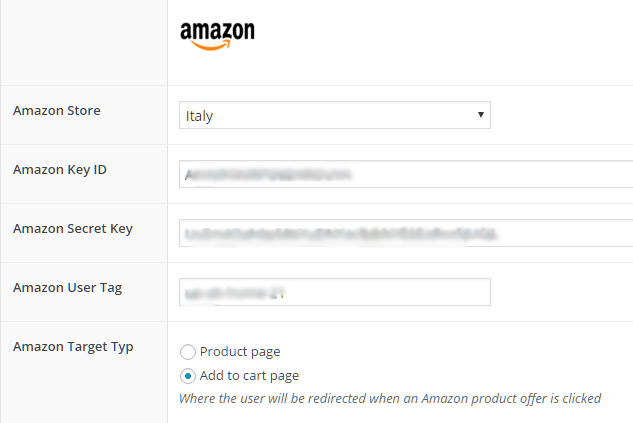 Shortcode custom data attributes
Now when using the shortcode [ wpmoneyclick ] it is possible to use an arbitrary list of data attributes (pair of name="value") that can then be used in the templates for custom renderings. All data attribute names must start with 'data-'.
For example you can have a shortcode like
[ wpmoneyclick id='1240′ data-android="Android 5.0″  data-display="Display 5.5 1080 x 1090 pixel"  data-camera="…" data-cpu="…" ]

and use these data attributes in a custom template to get a result like this:

Other enhancements
A new 'note' field is added to all MoneyClick entities: contents, smartlinks, templates, display and publishing groups/rules. This field is ignored by the system but can be very useful to take your notes associated with a particular context.
Product selector now shows product ID, useful for providers that allows per-ID search (like Amazon).
New ready-to-use templates (100% responsive), optimized for Apple iTunes provider.
Code has been optimized to speedup performances and to be 100% compatible with WP cache plugins (W3 Tot. Cache, Super Cache, …)